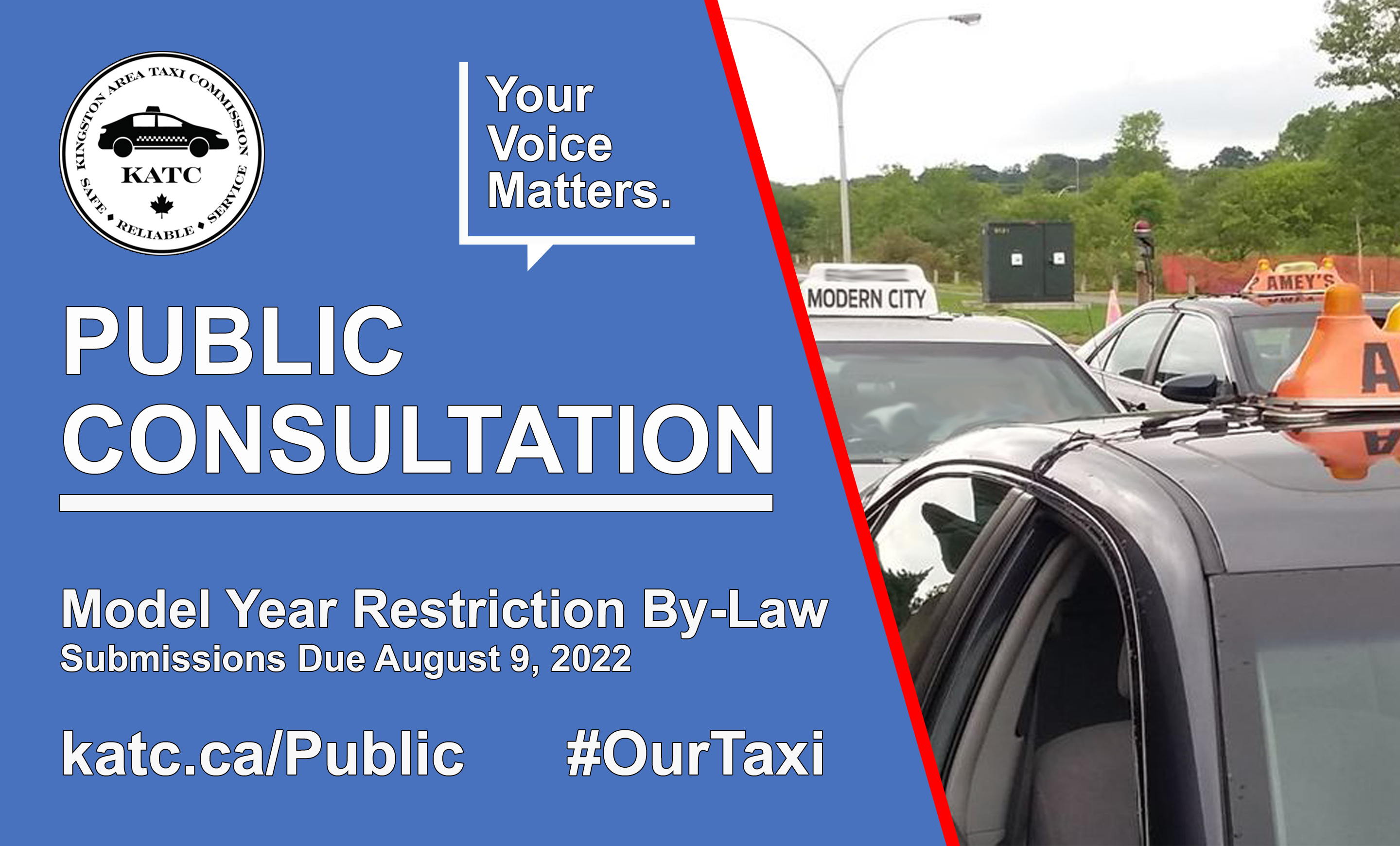 NOTICE OF PUBLIC CONSULTATION
During the general meeting held July 13, 2022, The Kingston Area Taxi Commission presented and gave first reading to motions to make changes to its By-Laws, specifically a "By-Law to Model Year Restriction" of both taxicabs and accessible taxicabs. These motions are available online for public review. The Commission is seeking public and industry input, all submissions are due August 9, 2022.
Click here for more details and to provide your input. You may also email
committee@katc.ca.
Motions:

22-011 - Being a "By-Law to Model Year Restriction of a Taxicab."
22-012 - Being a "By-Law to Model Year Restriction of an Accessible Taxicab."